Collections are folders that contain your approved sales, clinical, and marketing resources. Each collection has a menu of pre-set permissions (options) that can be accessed by clicking the ellipses icon (...).
Collections can contain a variety of resource types including PDFs, videos, images, checklists, URL links, YouTube videos, and more.
Collections can contain one or more sub-collections.
Click into a collection to view the resources it contains.
Click into a resource to view it in full.
You can filter through a collection or resource by using the filter icon. Filtering is accomplished through product, therapeutic area, disease state, and other key tags.
A trending collection will be marked at the top left corner with a small fire icon.
To access Collections, click into the Resources tool from the Navigation menu on the bottom of the screen.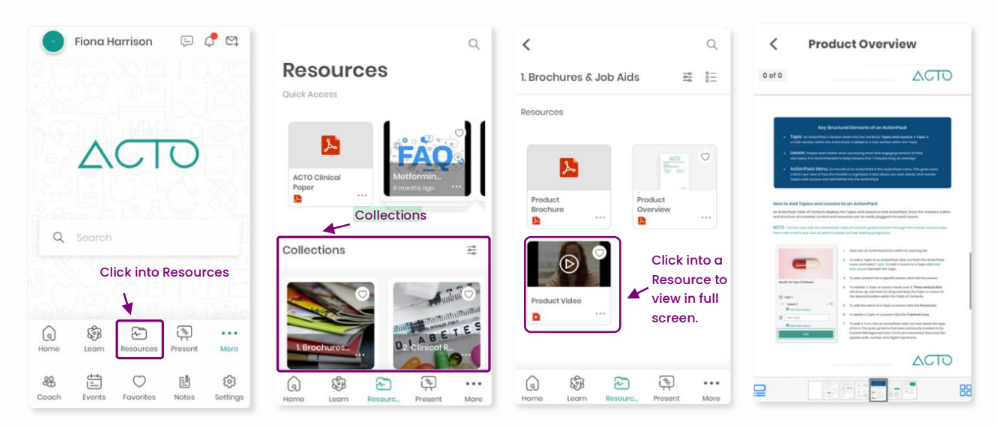 PROTIP: Click into a Collection to view the resources it contains. Click the Quick Access section on top of Resources to quickly access the resources that you most recently accessed.